HIGHLY ACCURATE DEVICE
WITH UNIQUE RESULTS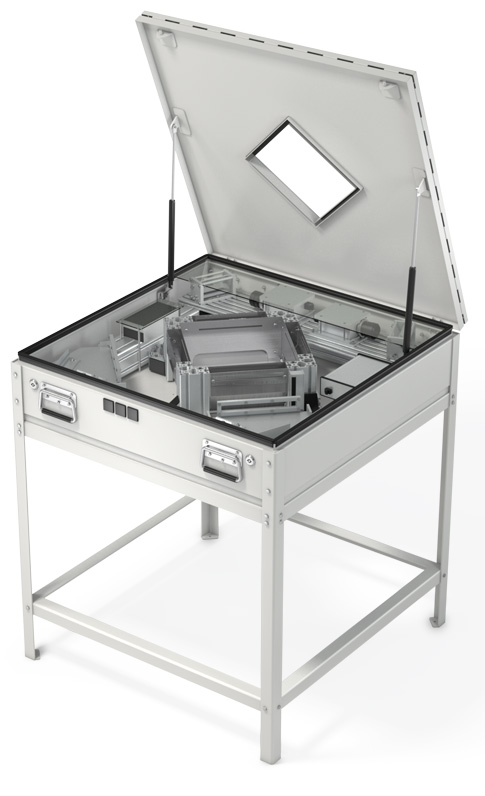 THE 2DVD PROVIDES FOLLOWING DATA
Frontview of each raindrop
Sideview of each raindrop
Vertical fall velocity
Timestamp for each particle
Diameter of raindrops
An estimate of the horizontal velocity of raindrops
3D reconstruction is possible



IN ADDITION, FOLLOWING DATA ARE COMPARED
Rainrate vs. time
Dropsize distribution
Vertical velocity vs. equivolumetric diameter
Oblateness vs. diameter
FOR MORE INFORMATION CLICK THE LINKS BELOW:
Capabilities of the VIEW_HYD application
2DVD Demo Software with examples
HOW THE 2DVD WORKS
The 2DVD is working on the basis of two high-speed cameras,
permanent illumination and recording.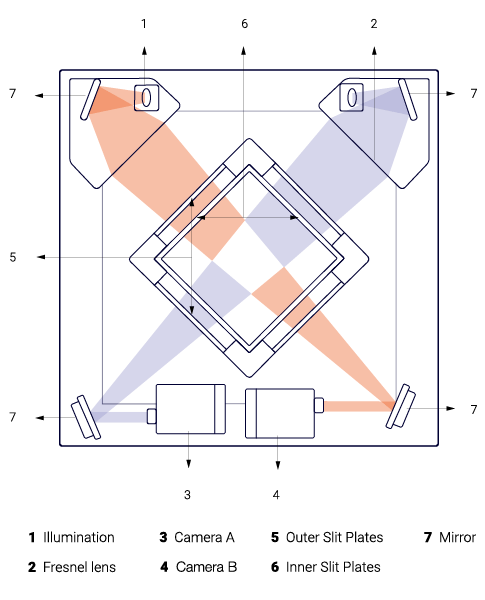 Specifications

The OUTDOOR UNIT measures every single precipitation particle: for example rain drops, hailstones or snowflakes. The INDOOR UNIT's analysis PC gives detailed information about size, shape, state of aggregation, orientation and fall speed of each precipitation particle (see Outcomes)
VERTICAL RESOLUTION: better than 0.17 mm for velocity < 10 m/s

HORIZONTAL RESOLUTION: better than 0.17 mm for velocity < 10 m/s

VERTICAL VELOCITY: accuracy better than 4 % for velocity < 10 m/s

RAIN RATE COMPARED TO TIPPING BUCKET: differences are typically less than 10 %

INTEGRATION TIME FOR RAIN RATE: individual drops recorded,
in viewer to be specified between 15 sec. and 12 hours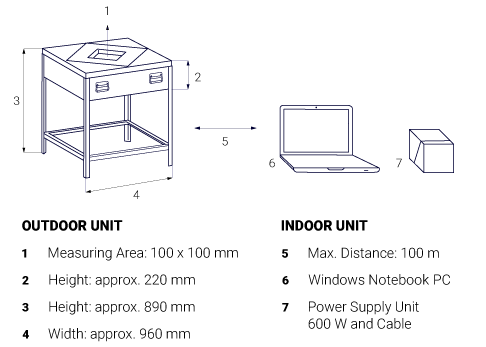 CONSTANTLY, AUTOMATIC RECORDING AND
ACCESS TO EVERY SINGLE PRECIPITATION PARTICLE


Assessment of individual precipitation phase contributions:
solid, liquid, molten, frozen


Continuous observation of measurement area


No splashes counted:
only the inner part of the measurement inlet is taken for data processing
the outer part which is influenced by splashes from the edges is ignored


Fall velocity measured: special importance for mixed phase events - the special arrangement of the two cameras in different planes allows measurement of the fall velocity


Location information: analyses on subsets of the measurement area are possible
MORE THAN 100 MEASUREMENT SITES WORLDWIDE
Originated in the area of weather radar and propagation research, the 2DVD are now suited for all kinds of applications where details on precipitation are of interest.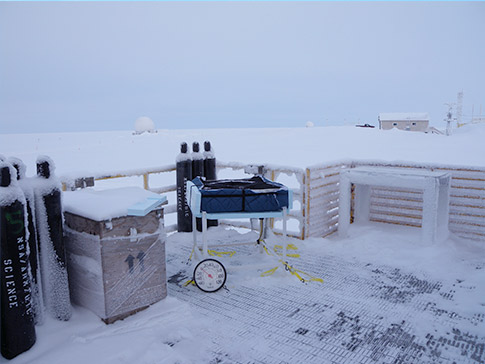 METEOROLOGY AND ENVIRONMENT
Adjustment of weather radar systems (Air) Traffic control
Erosion of soil through raindrop impact
Hydrological models for flood warning and water resource management

TELECOMMUNICATION AND WAVE PROPAGATION
Prediction of specific rain attenuation
Explanation of tropospheric polarization rotation
Propagation effects in mixed phase precipitation
Input for propagation channel models

INDUSTRIAL APPLICATIONS
Test of spray nozzles
Measurement of artificial rain
Efficiency of irrigation systems